Welcome to W T Randall Ltd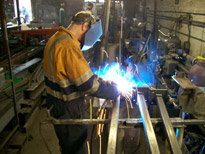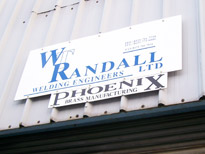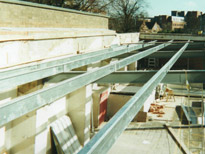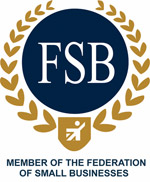 Established for over 40 years, W. T. Randall Ltd provide a range of engineering services including steel fabrication and installation, welding, brazing, drilling, turning and radiator shaping (curves, angles, single and double panels). We deal with all types of metal such as mild steel, stainless steel, cast iron, copper and brass.
W. T. Randall Ltd was established back in 1972 and has always been based in the Birmingham area though its customer base extends well beyond the West Midlands, reaching across the whole of the UK. Projects have been undertaken in areas such as London, Manchester, Liverpool, Leeds, Wigan, Leicester, Bristol, Exeter, Harrogate, Yorkshire, and Wales (to name but a few). The cornerstone of the business lies within its steel fabrication division and a large percentage of our work is in the construction sector with applications from major structural steel to balustrade and security mesh. Engineering processes include turning, bending, drilling, fabrication (oxygen and electric) and metal forming. A key element of our business is also our ability to install any structure we create (if required).
Alongside the steel fabrication division, W. T. Randall Ltd also specialise in radiator fabrication. The radiator shaping side of the business has been a mainstay of our operations since our creation in 1972 and, as a result, means we have unrivalled experience in the angular bending and curving of radiators so that they are able to fit any shape of bay/alcove/conservatory required.
Another area of expertise for W. T. Randall Ltd is in copper heat exchangers for the central heating trade. We have the facilities to manufacture hot springs (also known as coil indirect cylinders) and hot tubes which are used in copper cylinders to convert direct cylinders into indirect. These items can also be used for secondary heat sources in solar panel systems.
Please feel free to browse the pages of the website and contact us if you have a potential project that we can provide a quote for. You can use any of the communication methods (phone, fax or email) shown at the top of the page.